Smart Healthcare Insights
Smart Healthcare Insights (SHI) integrates with a wide selection of tools, consolidating business-ready data into a single source while leveraging deep insights to uncover real opportunities.
The brief
Marketing is fundamental to a business's success. It drives all processes to attract and retain customers and build a business's brands. The data generated across marketing & commerce operations, CRM, analytics, customer service and research activities are often fragmented; in an increasingly complex market, analysing this data correctly is vital to optimising results.
Internal teams spend many hours monthly collating data and metrics for reporting purposes. This repetitive task limits the time and effort into the insights meaning a number of actionable opportunities are being missed.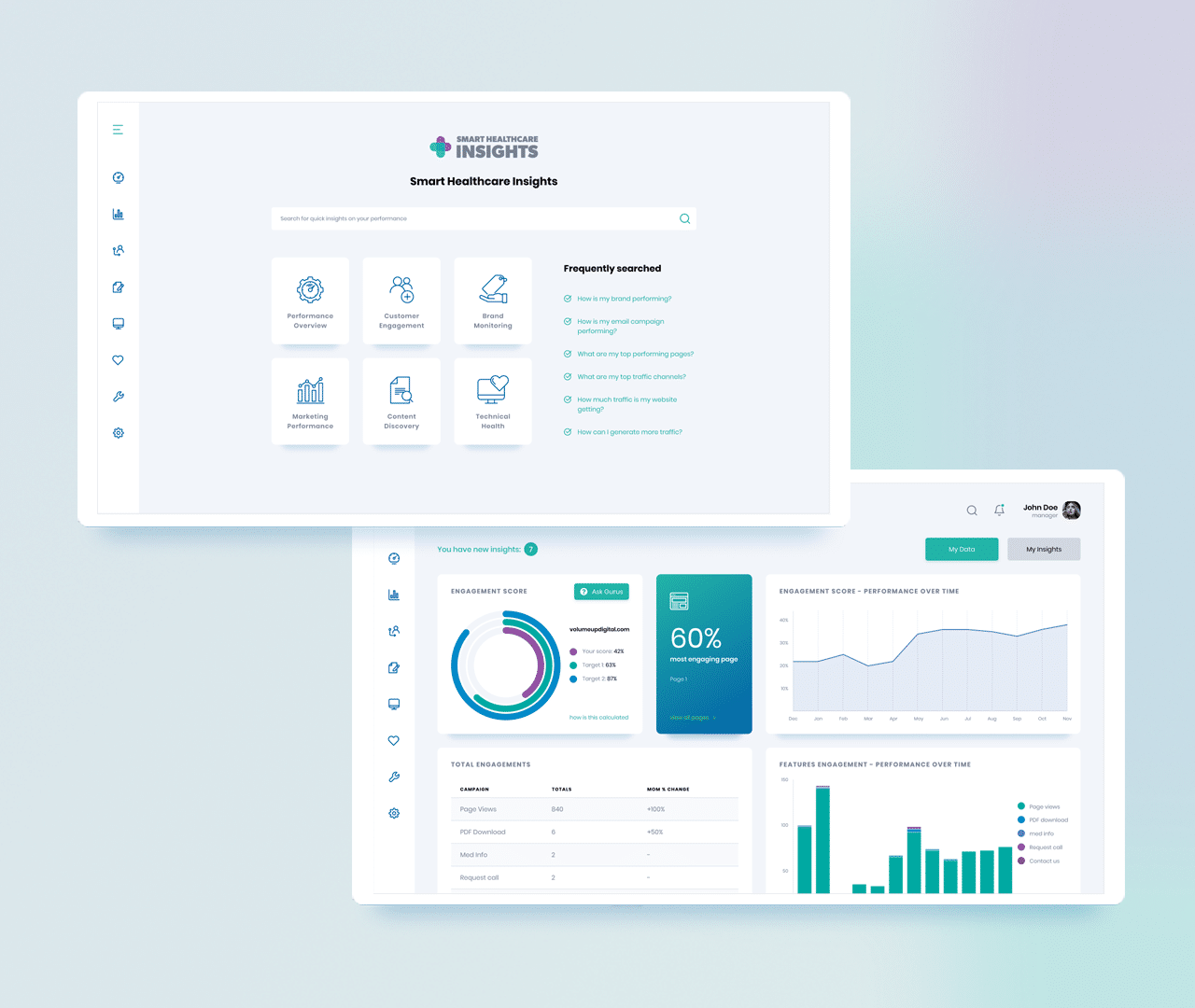 There is no single solution which offers clear, customised reporting dashboards while addressing some of the key marketing challenges faced within the healthcare industry:
Lack of internal knowledge on what data and sources can be analysed
Naming conventions of metrics across sources e.g. Adobe Analytics Visits vs Google Analytics Sessions vs Google Search Console Clicks
Misunderstanding of data and metrics
Manual extraction of data from multiple sources
Concerns over compliance
Inability to consolidate data sources
Inability to normalise metrics from multiple data sources
Concerns over GDPR - data processing and handling
The action
Utilise your data to its full potential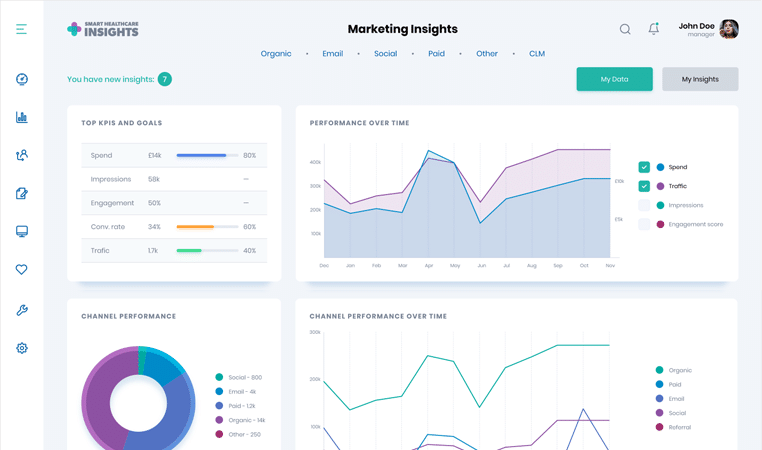 SHI provides easy, granular, tailored, and automated access to that data and eliminates the need for manual intervention. It tackles complex scenarios on a regular basis to give businesses a head start in their journey towards truly understanding data across all channels.
The impact
Integration with existing tools, feeding rich business-ready data to any data destination, for the entire business to use.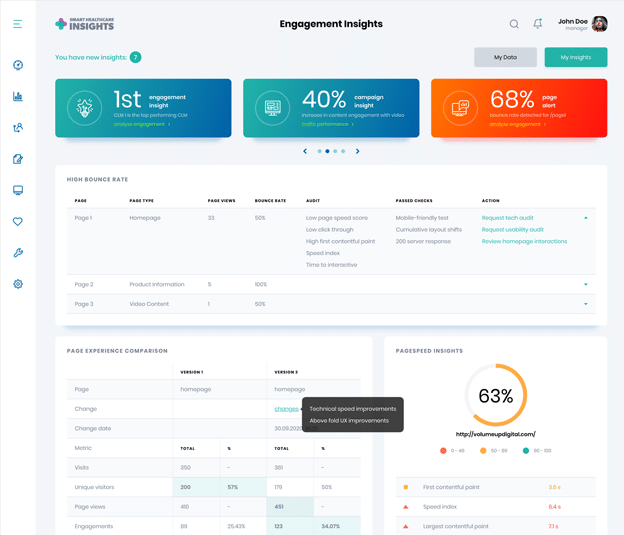 Laborious data retrieval and analysis tasks are removed, empowering healthcare businesses to improve on business objectives whilst increase team productivity.
Team members across the business benefit as marketing teams are able to access meaningful data 24/7 and business and brand managers can measure the impact of the investment on digital campaigns.
Ready to start your project?