Global Pharmaceutical achieves 60% content engagement rate
Via a series of video content, brand teams gained the ability to reach and engage with healthcare professionals.
The brief
As part of their digital customer journey campaign, this global pharmaceutical business wanted to find ways of engaging with healthcare professionals whilst delivering technical product information.
The brand team wanted to focus on the recurring topic of optimising inhaler techniques and highlighting common inhaler errors with healthcare professionals. In a bid to achieve enhanced accessibility and consistency of information, the brand managers wanted to move away from traditional paper-based content formats in favour of digital information that would be accessible across devices.
The action
Harnessing the power of rich media formats to drive engagement.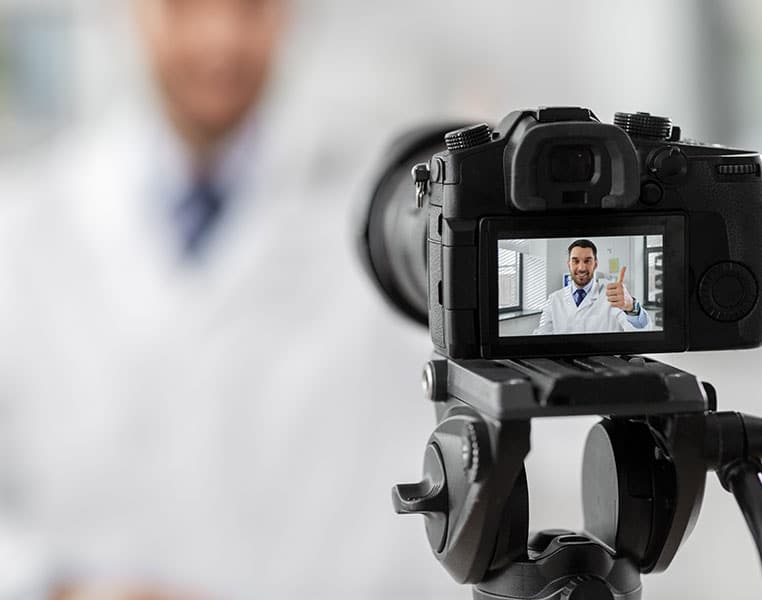 In response to this need, our content gurus investigated a range of potential content formats. We knew that going digital would be a new experience for many, who were accustomed to traditional product information pdfs and one-page brochures. With the end-user remaining at the heart of every decision, careful consideration and research were required in order to find a digital format that was user-friendly and accessible to all.
The advancement of technology and increasing accessibility to social have resulted in the rise of rich media content formats. Video, for example, is now a key resource for digital marketers, with video content outperforming any other content format across all digital channels.
Power of video
54% of consumers want to see more video content from a brand or business they support
87% of marketing professionals use video as a marketing tool
88% increase on the average users time on a website with a video
72% of people would rather use a video to learn about a product or service
95% more likely to remember a call to action after watching a video
With such compelling statistics and a clearly visual message to get across, we knew that we had to ensure video content was included as part of the customer journey.
Achieving results
To give brand teams the ability to reach and engage healthcare professionals through digital channels, our team used a tactical approach, adding a series of targeted video content to dedicated landing pages.
Our UX artists adhered to best practices with regard to page layout and content flow. The result was a logical yet effective campaign landing page which worked across devices and browsers, with clear touchpoints to help users navigate through the content.
Post-implementation activity was undertaken by our experienced data and analytics team to ensure all content was tracked to highlight how powerful the new-style landing page is.
The impact
Our endeavours resulted in far greater engagement rates compared to other more typical landing pages.
Increase in returning users
Increase in brand recalls
Ready to start your project?